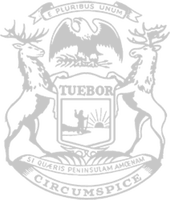 Rep. Hall: Signed economic investment plan will be felt locally
Funding for critical upgrades and investments in the greater Kalamazoo and Battle Creek areas that state Rep. Matt Hall fought for has been signed into law by the governor.
Hall highlighted additional investments into the state's Strategic Outreach and Attraction Reserve Fund to help Michigan land good-paying jobs in critical industries such as engineering, electric battery technology and life sciences. The fund can be used to pursue transformational economic opportunities and provide prospective ventures with critical infrastructure and utility development at sites throughout the state – including the state's premier megasite in Marshall.
Hall underscored the site development aspect of the new funding. He pointed to a summer announcement by Stellantis to build a new $2.5 billion electric vehicle factory in Indiana over Michigan locations due to the Indiana site being big enough to handle the scale of the project. The Indiana plan is projected to generate nearly 1,500 jobs.
Hall said more investment to develop new and existing sites will help the state build a broader portfolio of locations and avoid similar instances where site supply could not meet a prospective employer's demand.
"Creating the SOAR fund has been one of the country's biggest economic success stories," Hall said. "Instead of watching jobs leave our state, we took action to bring good-paying manufacturing jobs back to Michigan. The next step is developing better sites around the state to bring in even more new jobs. That is why this plan is so important to our local economy and to Kalamazoo and Calhoun County especially. This budget is a strong investment right here in our community and show of faith in Southwest Michigan workers."
The signed legislation also provides $800,000 for upgrades at Binder Park Zoo in Emmett Township. Hall has led efforts to secure the funding for one of the area's popular attractions.
"The zoo's benefits are wide-reaching. It provides people in our communities with recreational activity and jobs," Hall said. "It also draws people from outside of our area to take in what we have to offer. It was important to push forward with this plan and get this done for the greater Battle Creek area so that this vital resource can continue to prosper and be the traditional feature that it is."
Senate Bill 844 received overwhelming support in the House and Senate before going to the governor for her signature.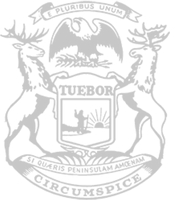 © 2009 - 2023 Michigan House Republicans. All Rights Reserved.
This site is protected by reCAPTCHA and the Google Privacy Policy and Terms of Service apply.