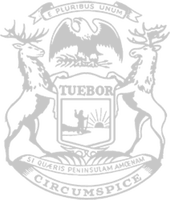 Rep. Lilly celebrates 'Safer Michigan Act'
Rep. Jim Lilly of Park Township today celebrated the introduction of a bipartisan package of bills aimed at reducing recidivism rates and making crime victims whole.
The 'Safer Michigan Act' would create incentives for incarcerated individuals, allowing those working to better themselves through educational programs, vocational programs, or employment to earn credits toward earlier parole hearings. Additionally, the package extends deadlines for reporting crimes and applying for funds from the crime victim services commission compensation program, and allows individuals who underwent emotional injury to apply for these funds.
"The simple fact is that the vast majority of incarcerated individuals will be returning to society as our neighbors and it is imperative that we focus on rehabilitating those who want to turn their life around rather than just punishing them," Lilly said during a Wednesday news conference. "Equipping individuals with the work ethic and skills necessary to be employed after reintegrating into society leads to fewer Michiganders being crime victims in the future and makes our state a safer, more competitive state and a leader in the criminal justice space."
Rep. Lilly worked closely with the sponsors of the legislation and stakeholders to ensure House Bills 4670-4677 were referred to the House Rules and Competitiveness Committee, which he chairs.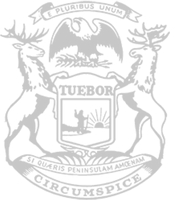 © 2009 - 2023 Michigan House Republicans. All Rights Reserved.
This site is protected by reCAPTCHA and the Google Privacy Policy and Terms of Service apply.