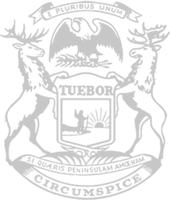 Rep. Tisdel approves tax relief for workers, seniors
Greater Rochester legislator calls for fair relief for all seniors
State Rep. Mark Tisdel last week voted to provide tax relief to Michigan families.
Tisdel, R-Rochester Hills, and the Michigan House of Representatives on Thursday approved two bipartisan relief plans — one to increase the earned income tax credit (EITC) for Michigan workers and another to provide tax savings for Michigan seniors.
"Michigan families at every stage of life are facing truly tough times," Tisdel said. "Tax relief for workers and seniors will help Michiganders who have to stretch their limited incomes further, and I supported bipartisan plans to do just that. These proposals should be the beginning of even more relief for the people of Michigan."
House Bill 4002 would increase Michigan's EITC from 6% to 30% of the federal credit. Under the bill, the average EITC recipient would receive an annual state credit of $605 — a $484 increase over the current 6% credit. When combined with the federal EITC, the average recipient would see a total credit of $2,622. After Tisdel and fellow Republicans made clear the need for immediate relief, the legislation was amended to apply retroactively to tax year 2022, so workers could receive the increased credit as they file their taxes this spring. Tisdel also spearheaded the charge to increase the state EITC to 30%; the original bill would have increased the credit only to 20%.
"The earned income tax credit is a blessing for local workers in our state," Tisdel said. "It provides an extra boost for hardworking Michiganders, and encourages many people to find good, local jobs. My Republican colleagues and I not only called for a significant increase to this helpful tool for working families, but we also emphasized that relief should be immediate. Our efforts on behalf of Michiganders resulted in this plan, and I gladly voted to provide immediate relief for workers."
HB 4001 would allow many seniors to deduct more of their retirement income. Tisdel celebrated the greater savings for Michigan retirees in the bill, but said he would still like to see fairer, simpler, more immediate relief for seniors. The current legislation, which would not fully phase in until tax year 2026, offers the most savings for retirees with public pensions, less for seniors with other forms of retirement income, and nothing for working seniors. Tisdel said he supported the proposal as a step in the right direction, and he pledged to continue advocating for broader relief for working and retired seniors.
"No senior is exempt from the effects of inflation, so every senior should receive fair relief," Tisdel said. "What's more, relief should be delivered soon, not delayed. I voted for this plan because it's a good start to provide an economic lifeline for senior citizens in Michigan. However, we should quickly approve relief that doesn't depend on where seniors worked during their careers — relief that could even help seniors who are still in the workforce. I'll keep advocating well-timed, fair relief for every Michigan senior."
After earning bipartisan support in the House, both proposals now proceed to the Senate for consideration.
###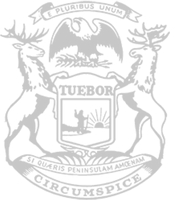 © 2009 - 2023 Michigan House Republicans. All Rights Reserved.
This site is protected by reCAPTCHA and the Google Privacy Policy and Terms of Service apply.