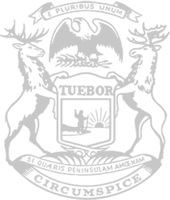 Rep. Cavitt: Gov. Whitmer, Lansing Democrats use AG Nessel for latest ploy after failing to block incoming tax relief on their own
Intent of 2015 law is clear: Michigan workers are owed tax relief
State Rep. Cam Cavitt criticized Attorney General Dana Nessel's opinion to block full implementation of the Republican income tax rollback plan, citing the bill's original purpose as written by legislators to be permanent. This comes in response to the Nessel's interpretation of the legislation as temporary, which contradicts the views of legal experts, fiscal analysts, and legislative counsel.
"Michigan taxpayers deserve lasting relief," said Cavitt, of Cheboygan. "Now is not the time to play partisan politics with people's wallets in an effort to continue the government's rampant spending spree. From the beginning of this year, Gov. Whitmer and House Democrats have tried every gimmick in the book to stop the scheduled income tax rollback. After failing to find their own avenue, they are using Attorney General Nessel as a roadblock to prevent permanent relief for Michigan families."
Architects of the income tax cut trigger, former Gov. Rick Snyder, former Speaker of the House Kevin Cotter, and former Senate Majority Leader Arlan Meekhof, have all stated that this law was intended to be permanent. The nonpartisan experts at the House Fiscal Agency have also said that the income tax cut would be permanent. However, Lansing Democrats used House Bill 4001 as an attempt to block the income tax cut and spend the state surplus, instead of providing much-needed relief to struggling Michiganders.
"AG Nessel's opinion contradicts the law as written, and it is a shameful effort by Democrats to negate law simply because they do not like it," Cavitt said. "It is a blatant, all-hands-on-deck plan by Democrats in Lansing to raise taxes on hardworking Michiganders. Michiganders have seen state government spend billions of their hard-earned tax dollars over the past several months while they face tough budget decisions at home. Now, they are witnessing state government fight tooth and nail to block permanent financial relief for all residents of Michigan. This is tone-deaf, and disrespectful to hardworking taxpayers throughout the state."
Cavitt and fellow House Republicans have fought to preserve the tax cut while Democrats have tried numerous efforts to block the automatic pay raise for Michiganders. Despite Democrat-driven provisions in House Bill 4001 to block the tax cut, Republican efforts ensured that they did not take effect. The nonpartisan House Fiscal Agency also contradicts Nessel's opinion and stated in their analysis that an income tax cut should be permanent.
State Rep. Cam Cavitt is a member on the House Appropriations Committee, which controls the state budget. He represents the 106th House District, which includes Alcona, Alpena, Montmorency, and Presque Isle counties, and parts of Oscoda and Cheboygan counties.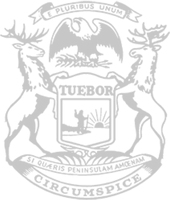 © 2009 - 2023 Michigan House Republicans. All Rights Reserved.
This site is protected by reCAPTCHA and the Google Privacy Policy and Terms of Service apply.