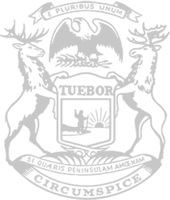 Rep. Fox: State of the State laden with one-sided narrative
State Rep. Joseph Fox deplored many of the governor's talking points during her State of the State address on Wednesday evening.
During her speech, the governor called for a repeal of Michigan's 1931 abortion law, a statute that favored the health of the mother and her preborn child. This law has now been effectively nullified by Proposal 3, which instituted a wide-ranging right to an abortion in our state's Constitution when the measure passed last November. Fox queried, "Can anything be labeled a right if it goes against the law of God?"
"I was astonished that the Democrat legislators could applaud the governor for her goal to provide free universal pre-kindergarten education to all four-year-olds in our state, while also applauding her for wishing to remove the 1931 law, meant to save the lives of unborn babies, who will never attend any school," said Rep. Fox (R-Fremont). "Free Pre-K means more tax dollars would be used to put children in schools sooner. Is the governor's goal to help parents, to educate children, to provide daycare, or to erode parental control over their children's education?"
The governor also touted her plan to repeal the retirement tax. The plan introduced by Democrats allows tax deductions for only about fifteen percent of the retirement plans in Michigan, while not permitting deductions for those with individual retirement plans, and doing little to help working seniors. Tax relief should be distributed fairly, because all Michigan seniors and families are dealing with inflation and paying more for groceries, gas, and other essentials.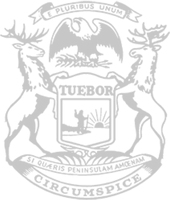 © 2009 - 2023 Michigan House Republicans. All Rights Reserved.
This site is protected by reCAPTCHA and the Google Privacy Policy and Terms of Service apply.