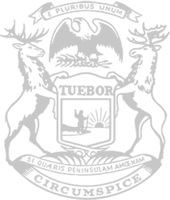 Rep. Neyer working to protect family farmers in first bill introduction as legislator
State Rep. Jerry Neyer is working to protect family farmers from burdensome and unreasonable fines in times of tragedy with newly introduced legislation.
Under current law, if a fatality happens on a family farm and the family does not report it to the Michigan Occupational Safety and Health Administration (MIOSHA) within eight hours, the family faces up to a $5,000 fine.
House Bill 4011 exempts most reporting requirements and dramatically reduces any potential fine – helping stem what the first-term legislator says is an outlandish practice.
"The last thing a grieving family is worrying about after the death of a loved one is which bureaucrat in Lansing to call or email," said Neyer, of Shepherd. "The law currently in place is outrageous. It's overregulation at its worst, and it's simply not right that it continues on. Families deserve time and respect when a tragedy like this happens, not a deadline to fill out a form."
A similar plan advanced with bipartisan support through the House and Senate in the 2021-22 legislative term before being vetoed by Gov. Gretchen Whitmer.
Neyer underscored the unfair scope of the MIOSHA rule, which could see individuals fined even if a death occurs at a house located on a farm's property, instead of on the farm or workplace itself.
Prior to entering the Legislature, Neyer spent more than 20 years serving on the Isabella County Farm Bureau and the Michigan Dairy Marketing Committee.
HB 4011 has been referred to the House Agriculture Committee, where Neyer serves as Republican Vice Chair.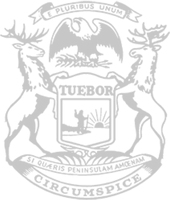 © 2009 - 2023 Michigan House Republicans. All Rights Reserved.
This site is protected by reCAPTCHA and the Google Privacy Policy and Terms of Service apply.