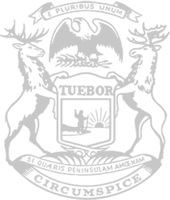 Rep. Schuette: Democrats Desperate to Stop a Permanent Pay Raise for Michiganders
State Rep. Bill G. Schuette today criticized state Attorney General Dana Nessel's legal opinion designed to block full implementation of the Republican income tax rollback plan.
 "Attorney General Nessel's opinion is a blatant, all-hands-on-deck plan by Democrats in Lansing to raise taxes on hardworking Michiganders. Democrats have tried every trick in the book to prevent this pay raise and are now embracing fringe legal theory and shaky reasoning in a vain bid to stop Michiganders from getting a tax cut," Schuette said.
Record state revenues triggered an automatic, permanent income tax rollback from 4.25% to an estimated 4.05% for all Michiganders due to a signed 2015 law. House Republicans have fought in the Legislature to preserve the tax cut while Democrats have tried numerous efforts to block the pay raise for Michiganders.
A Democrat-driven provision in House Bill 4001 that would have blocked the tax cut did not take effect due to Republican efforts. The nonpartisan House Fiscal Agency also said in their analysis that an income tax cut should be permanent, contradicting Nessel's opinion.
"Michiganders have seen state government spend billions of their hard-earned tax dollars over the past several months while they face tough decisions related to their own budgets at home. Now they're seeing state government fighting tooth and nail to stop permanent financial relief for all residents of our state. It's ridiculous, tone-deaf and disrespectful to hard-working taxpayers throughout our state."
Preserving the automatic income tax rollback was part of a legislative plan Schuette spearheaded that also significantly boosted the earned income tax credit for working families and increased tax savings for retired seniors.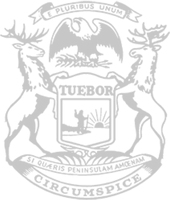 © 2009 - 2023 Michigan House Republicans. All Rights Reserved.
This site is protected by reCAPTCHA and the Google Privacy Policy and Terms of Service apply.