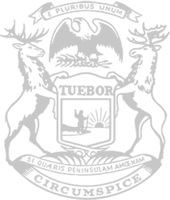 What's Up, with Woz: February 2023
RELEASE
|
February 10, 2023
Dear Shelby and Macomb township neighbors,
If you've received my legislative updates in the past, you know that I try to clear and concise in relaying information to you and that I welcome receiving your input, questions and/or concerns about any of the topics I cover. If you would like more information on anything you read here, please contact my office and my team will be happy to provide you additional details.
As always, if I can be of service, please call or email me, and to receive even more timely updates you can check my website and/or follow me on social media.
Sincerely,
Douglas C. Wozniak
State Representative
Fifty-Ninth District
Shelby & Macomb Twp
102nd Legislative Session Begins with Oaths and Assignments
State Rep. Douglas Wozniak, at right, today took the ceremonial oath of office as a state representative in the Michigan House. Clerk Gary Randall administered the oath in the state Capitol in Lansing.
Wozniak said he will continue to work hard to represent the values and interests of Macomb County residents and improve confidence in our state government to serve the best interest of the people of Michigan.
The House 59th District is comprised of most of Shelby Township and the northwest corner of Macomb Township.
State Rep. Douglas Wozniak has been appointed to serve on four of 21 House policy committees for the 2023-24 legislative session. Among those four appointments are two as the minority vice-chair on two influential committees in which he intends to continue working to protect Michigan's growing senior population and fight for Michigan workers and job providers.
Wozniak will serve as minority vice-chair of both the House Labor Committee and House Families, Children and Seniors Committee. He will also serve on the House Judiciary and Ethics and Oversight committees.
"I am pleased with my committee assignments, as they provide me an excellent opportunity to strongly advocate on behalf of senior citizens throughout Macomb County and the entire state," said Wozniak, of Shelby Township. "Working on legislative ethics and oversight issues also aligns with my ongoing efforts to restore public confidence in our state government."
Wozniak, an elder law attorney, has led bipartisan efforts to protect senior citizens across the state, including his work to combat elder abuse and demand accountability for the Whitmer administration's decision to send Covid-infected patients into state nursing homes.
Governor, Dem Leadership must keep the tax relief promise
State Rep. Doug Wozniak is urging Gov. Gretchen Whitmer and Michigan Democrats to stop their efforts to block an automatic income tax cut that would benefit every taxpayer and job provider in the state.
Under a 2015 state law, Michigan taxpayers will receive an automatic income tax rate reduction in the coming months because state revenues have significantly outpaced inflation. But the governor is advocating for a plan to prevent the tax cut by diverting the surplus into a state fund for corporate welfare.
"It's easy to see how people can lose trust in their government when our elected leaders try to do something so underhanded and patently unfair," said Wozniak, R-Shelby Township. "People across our state are struggling to make ends meet. I strongly urge the governor and my Democratic colleagues to reconsider their plans and fulfill our promise to the people."
The governor and Michigan Democrats want to place the surplus funding meant for taxpayers into the Strategic Outreach and Attraction Reserve (SOAR) fund, which subsidizes corporate projects. "People who are living paycheck to paycheck desperately need tax relief," Wozniak said. "This automatic tax reduction must happen as intended to help Michigan residents, and I'll continue to do all I can to convince my colleagues to understand the importance of keeping our promises."
Our New House District: District 59
The new year brought with it new legislative district lines, drawn by the Michigan Independent Redistricting Commission. You are now a resident of the 59th House District, which encompasses almost all of Shelby Township and the northwest corner of Macomb Township (see map, below).
Contact Me
As your State Representative, it is my honor to serve and represent you, and I welcome your input and inquiries. The 59th District Office is located in Suite N-993 of the Cora Anderson House Office Building. The office mailing address is P.O. Box 30014, Lansing, MI 48909-7514. You are also welcomed to contact me at DouglasWozniak@House.MI.gov or (517) 373-0832.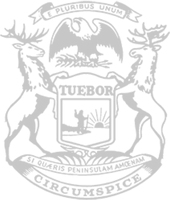 © 2009 - 2023 Michigan House Republicans. All Rights Reserved.
This site is protected by reCAPTCHA and the Google Privacy Policy and Terms of Service apply.